ROOTED is open in person for all ages!! Below is all of the information you will need for it, and if you have any questions, please email dani@3vc.org!

Covid Protocol:
To see our updated Covid Protocol, click HERE.

RSVP
Please RSVP HERE. It is SUPER important that every family RSVP's before coming on Sunday so that we make sure we stick to our limited capacity in each class.

Check-In:
Nursery, PreK, and K-2nd Graders can be checked in right as you exit the Gathering Room after checking yourself in for the service.
3rd-5th Graders should be checked in at the Barn across from the parking lot from the church BEFORE you enter the church.

Who is leading?
The Sprouts (Nursery) are led by Pam Sayler, who oversees a group of volunteers.
The Seedlings (PreK) are taught by a combination of Kevin Bartz, Deborah Bartz, Freya De Leeuw, Shi Fu, and Sarah Brockman.
The Saplings (K-2nd grade) are taught by Karen Perez and Ray Hensel for the month of June.
The Sprigs (3rd-5th grade) are taught by a combination of Dani Gift, Daniel Gift, Sam Auyeung, and Anna Mac Donald for the month of June.
This is the only page with updated At Home Kids' Lessons. We provide lessons from the Gospel Project, which is the curriculum we use for K-5th grade at ROOTED. Most of the below curriculum is targeted to K-2nd graders, but can be used for PreK-5th grade.
"Fight the good fight of the faith. Take hold of eternal life to which you were called and about which you have made a good confession in the presence of many witnesses."
1 Timothy 6:12
Try to work on memorizing the verse above over the next month!

The Gospel Project made a song to help us learn this month's Bible verse! Click HERE to access it.

OR

Try to write it down on a piece of paper or white board, and then after saying it once or twice, cover up or erase a word, and then say it again. Do this over and over until half the verse is gone! Then try to say it on your own without looking at the verse.
Print out this activity to engage more with the story
of Together In Jesus.

Click the picture on the right or the heading to access the activity.

The activity above is the one made for K-2nd graders. Click HERE to access the 3rd-5th grade activity.
Today's Bible Story is called Together in Jesus. It comes from Ephesians 2-3.

Click the picture on the left or the heading to watch the video.
After the Activity and Video, I think we have been sitting a little too long... Let's get up, move around, and WORSHIP!

This week's worship song is Great Big God! Try to follow along with the motions!
1. How are we are saved?
By grace through faith, not by works; Eph. 2:8

2. Can Gentiles be a part of God's family?
Yes, through Jesus; Eph. 2:11-13

3. How are all believers similar?
All believers are members of the same body and partners in the promises of Jesus; Eph. 3:6

4. Why does God want people from every people group to be saved?
Guide kids to understand that all people are made by God in His image. God loves us because He created us. He shows His love for all people by making salvation available to every person who believes in Jesus, not just certain kinds of people.

5. How does God's feelings about diverse people change our feelings about diverse people?
Help kids see that, just as Jews and Gentiles can be united in Jesus, any and all people groups can be united in Jesus no matter how different they seem, or how long they have treated one another as enemies. We should treat all people with love and respect.

6. How can we show others that we love God and celebrate the diverse world He created?
Explain that we show our love of God by loving the people He loves— everyone. Brainstorm ways your group can help spread love and forgiveness in your city.
The gospel brings together all people who have faith in Jesus. God's salvation is a gift of grace, not something we can earn with good works. Forgiven sinners come together as the church to obey God and do His work in the world.
The Gospel Project provides a step-by-step way of explaining what the Gospel is to children.
Try to talk through each of these steps with your child today!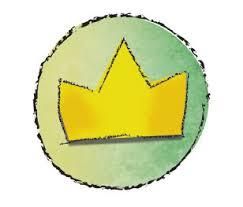 Ask: "Who is in charge at home?" Explain that because God created everything, He is in charge of everything. Read Revelation 4:11.
Ask: "Have you ever done something wrong?" Tell kids that everyone sins, or disobeys God. Our sin separates us from God. Read Romans 3:23.
Explain that God is holy and must punish sin. God sent His Son, Jesus, to take the punishment we deserve. Read John 3:16.
Ask: "What is the best gift you've ever received?" Say that Jesus took our punishment for sin by giving His life, and He gives us His righteousness. God sees us as if we lived the perfect life Jesus lived. This is the best gift ever! Read 2 Corinthians 5:21.
Explain that everyone has a choice to make. Ask: "Will you trust Jesus as your Savior and Lord? You can turn from self and sin and turn to Jesus." Read Romans 10:9-10.
On the LifeWay Kids app, you can color the activity pages digitally on a phone or a tablet, play games that connect with this week's story, watch Gospel Project videos for this week's bible story, and more! Check it out on the links below:
To find this week's materials:

1. Download and open app
2. Scroll down to The Gospel Project For Kids
3. Click on "Volume 12 - Summer 2021"
4. Click on "Get" and let it download
5. Click "Read"
And Enjoy!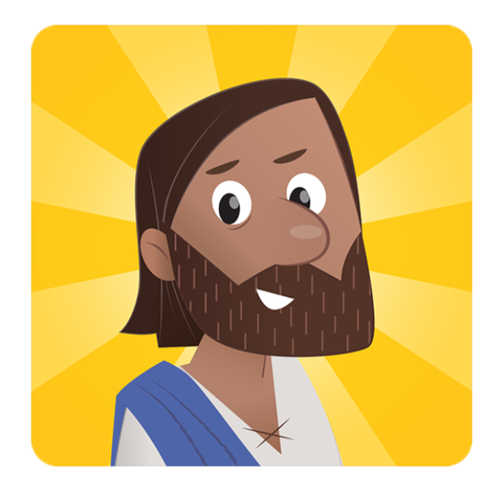 The time your child learns a Bible story from us on Sundays does not have to be the only time they hear His Word!
The Bible App for Kids is a great resource for you to spend more time reading the Bible with your children. This app has:
41 Bible stories just for kids
Kid-friendly navigation
Games and activities that help kids remember what they're learning
Touch-activated animations
Check it out on the links below: